Morning Tea with a View!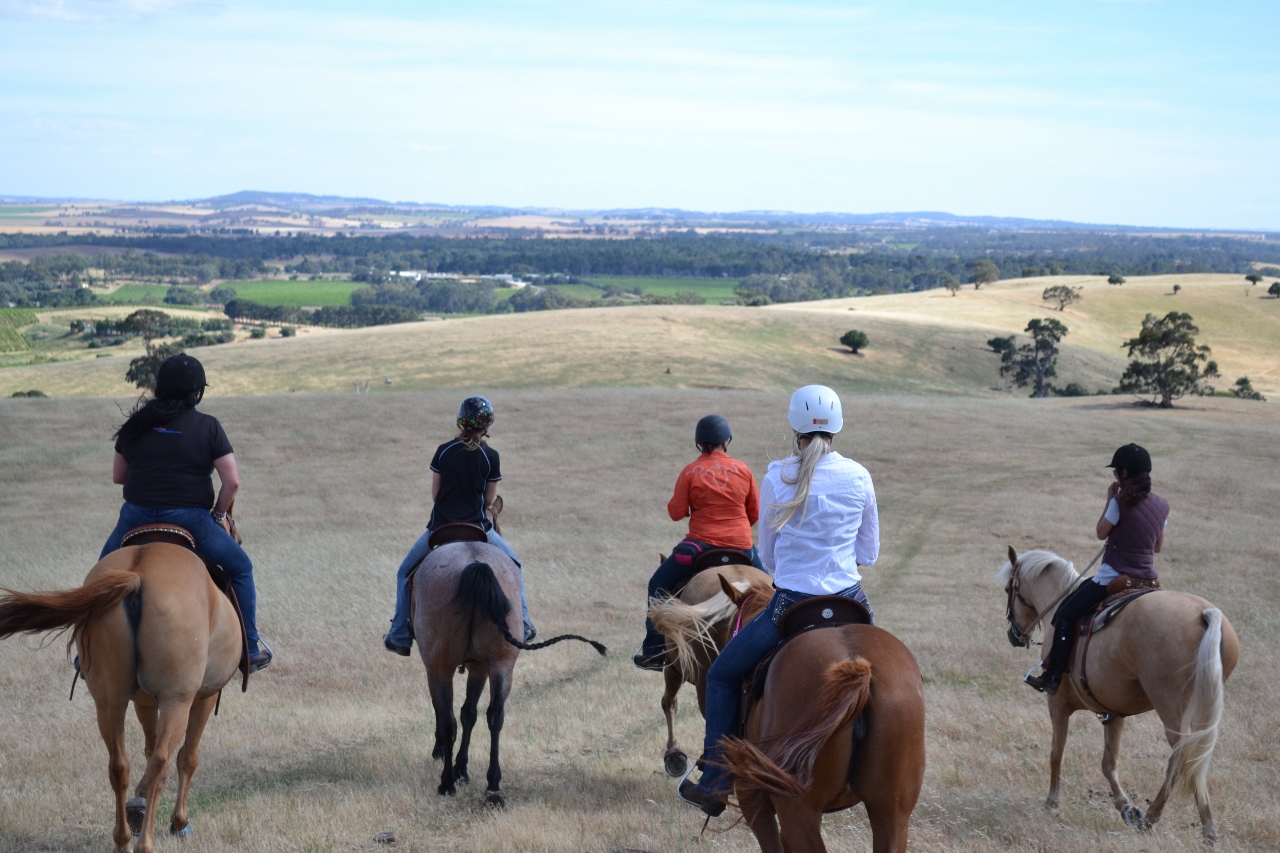 This ride not only shares our vineyard with you but one of our favorite places to be, THE HILL! This magnificent place offers 360 degree views of the southern Barossa.

Once we reach the top, we dismount our horses, your guides will take care of the horses and serve enjoy morning tea while you enjoy the breathtaking views. This is definitely the box office seat to the southern Barossa. A perfect spot to take selfies!
Once everyone has a chance to take it all in, we head off down the other side of the hill following our tracks back towards our airstrip and eventually to the arena.
Option 1: Coffee/tea and Cake
Duration: 2.5-3 hours