Bill Willoughby Clinic: Fence Sitter (per day)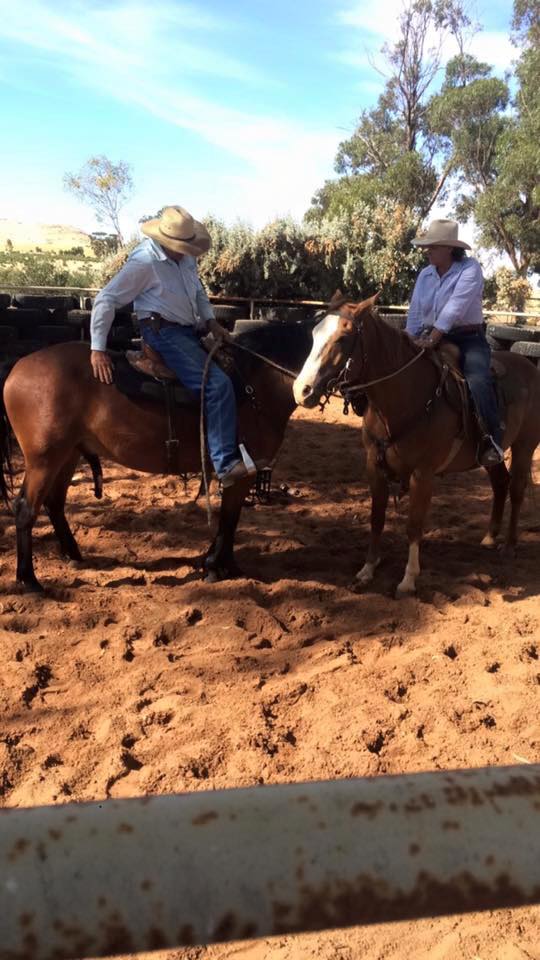 Duration: 1 Days (approx.)
Location: Lyndoch, SA
Bill is an incredibly talented horseman in huge demand for his knowledge
and with his no frills approach will teach anyone who wants to learn.
Starting & training horses for all disciplines for over 40 years, he
has clients who just keep coming back.
Bill has achieved 2 SA Great
Awards, won the Man from Snowy River challenge, is a TAFE equine lecturer, a TV
& movie horse trainer, and is an avid campdrafter and saddle maker in his
spare time!
WHEN: Saturday 13th and
Sunday 14th APRIL 2018
RIDERS: $470 for
the weekend per rider OR $235 per rider per day
FENCE SITTERS: $55 per day
per person
PAYMENTS AND BOOKINGS:
Accepting
credit card payments and bookings direct through our website http://barossahorseriding.com.au/book-now/
If you wish
to organise a payment plan, please call on the number below.
If you are
unable to attend, it is your responsibility to find a replacement or lose your
deposit.
INCLUSIONS:
Water (bring
your own drink bottle)
Camping and
showers
Water for
your horse to drink and hosing off
BRING YOUR
OWN:
Lunch and breakfast
Horse yard and feed
All
accessories, gear and anything else you will need to camp the weekend with your
horse.


LUNCH/DINNER:
Lunch can be ordered and purchased through our local bakery/take away shop – orders
will be taken on the day, picked up and delivered to the arena. Dinner will be
at the local pub for those who wish to. Bookings will be essential through
Barossa Horse Riding.
There will
be soft drinks and bottled water available for purchase on site.