Over the Hill & 10 Minute Scenic Helicopter Flight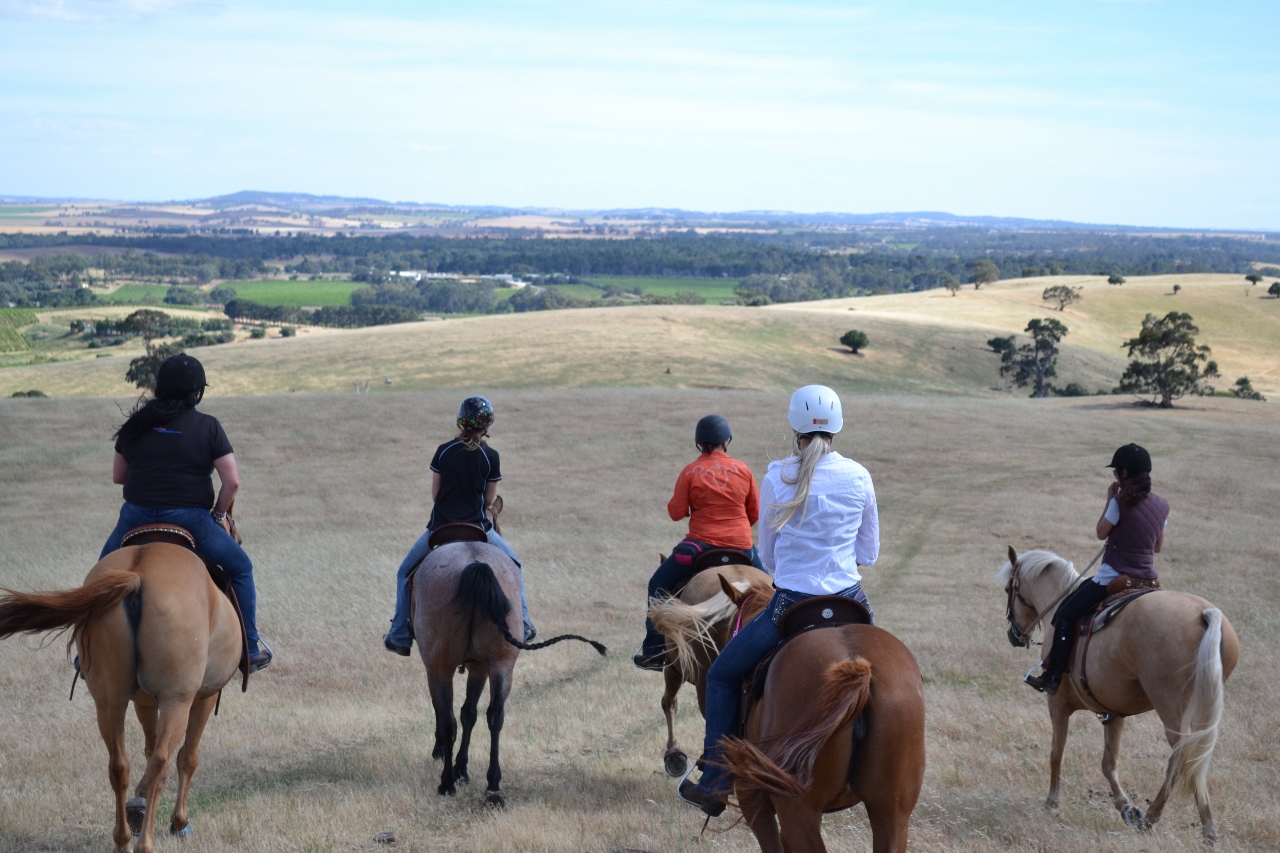 Duration: 150 Minutes (approx.)
Location: Lyndoch, SA
Product code: BHR005
Book Now
UP AND OVER THE HILL PLUS 10-MINUTE SCENIC

Up and over the Hill trail ride, cheese platter, glass of bubbles and scenic helicopter flight.

Meet our friendly staff and horses for a quick horse safety brief/lesson. We will then get you up on the horse and out on the trail around our family property – your guides will share with you some history of the property and information about our vines.
There will be opportunity along the way for photographs of you, your partner and your horses in the spectacular scenery!
Once we arrive at the top of our secluded hill, your guide will set up your platter and drinks. From here, they will leave you to enjoy the scenery until your private helicopter arrives to sweep you off into the Barossa Valley Skies! The helicopter will return you to the starting point after your flight.
Southern Barossa – 10 Minute Scenic Flight
Departing Hoffnungsthal Valley, heading over Rowland Flat taking in the views of Jacob's Creek Winery's "tank farm". Some of these tanks hold up to 1.4 million liters of WINE! From there we take you to the southern end of the Barossa, past Lyndoch near Cockatoo Valley and over the Whispering Wall.
Duration: 2.5 hours

Price: $315 per person

Tour specifics:
The horse tour will end on the top of the hill, where you will be left alone for approx. 40 minutes.
The helicopter will land on the designated heli-pad – stay clear until the pilot has instructed you to do any different.
The pilot will give you a verbal safety briefing prior to boarding.